PLM Project Officially Launched, automation and digitalization
27-03-2022
On August 16th, 2022, the launch meeting of the Tutti PLM project was officially held in the conference room on the company's 3rd floor. Mr. He Xiaoyu, the chairman of the board, Mr. Chen Jieyuan, the general manager, Mr. Xu Jianbao, the deputy general manager, and other management teams, heads of relevant departments, and Mr. Zhong Hongming, general manager of the project partner Guangzhou Negotiation Technology, attended the meeting.
Digitalization, an imperative way

At the very beginning, Director He delivered a speech on the project. He said that it is imperative to build an enterprise digital system. In recent years, Tutti is committed to the construction of informatization, and established a comprehensive, integrated and stable manufacturing logistics quality control system. That is how to achieve standard, transparent, controllable and traceable operating process, and strives to become the industry benchmark for digital construction in the field of furniture hardware. Tutti, a B2B company and brand, puts the product competitiveness on high priority. PLM project is an important system tool for product service cycle management, which plays a significant role in the future development of Tutti products. In this connection, all departments need to collaborate with each other. At the same time, the negotiation team is welcome to join in. He believes their profession will boasts a strong engine for a successful cooperation and project.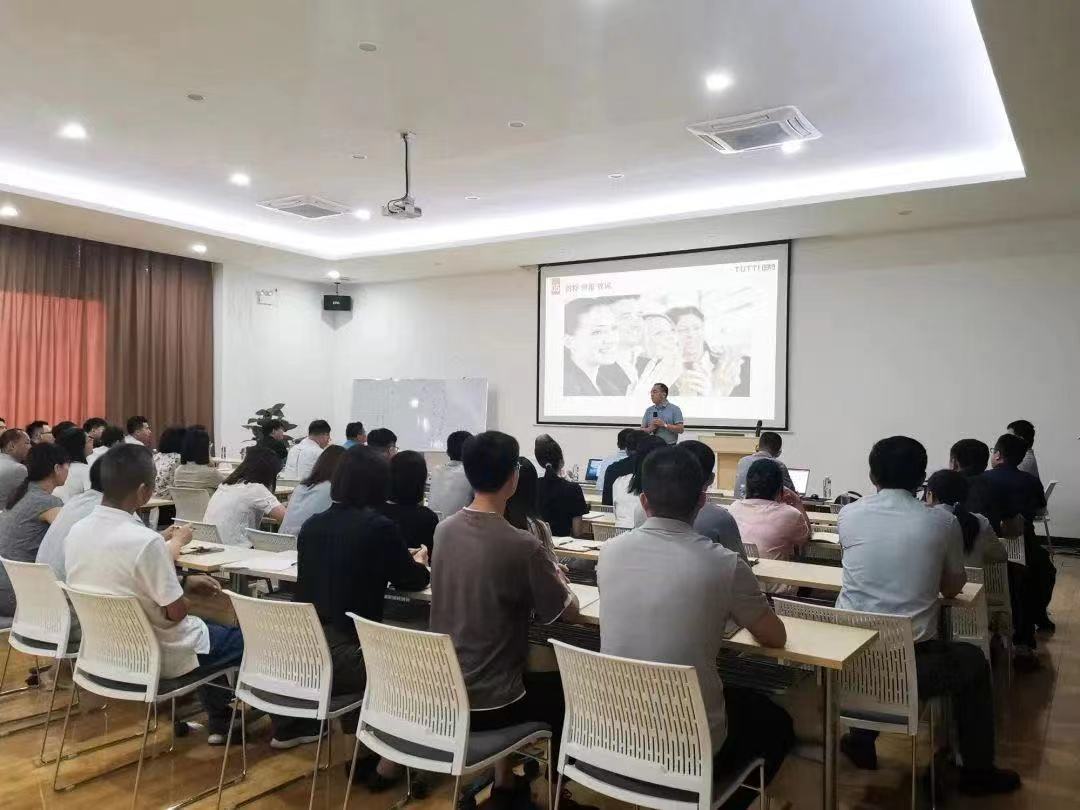 Then, General Manager Chen and Deputy General Manager Xu put forward the requirements for project development at present. They believe it is crucial to promote enterprise informatization to ensure a better cooperation between R&D and marketing. The company has been working on the PLM project for a long time, and we are willing to see the cooperation of all participants to make the project come true quickly. As the guiding expert of this project, Mr. Zhong of Negotiation Technology shared his insights of the project, and said he and his team is in support of Tutti and the furniture hardware industry on this project, he also hoped that there will be more cooperation opportunities in the future, thriving and growing for both.
With Craftsmanship, stay true to the original aspiration
In 2022, the home furnishing industry is faced with multiple challenges such as epidemic control and cold real estate. Tutti people will never forget their original aspirations, forge ahead, practice their internal skills, and adhere to the upgrading of digital operation and intelligent manufacturing system. On the road of digitalization and informatization, every step is solid and powerful. "Quality home hardware, choose Tutti" has become an industry consensus, and Tutti has also become a strategic cooperation supplier for many leading customized home furnishing, finished furniture, decoration companies and real estate companies in the industry. With the continuous deepening of the digitalization process, Tutti always takes improving the living life as its core, and provides more high-quality products and services for more partners.