Aluminum Frame Soft Close Concealed Hinge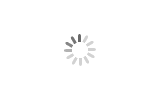 Aluminum Frame Soft Close Concealed Hinge
Product: Aluminum frame soft closing hinge.
Opening degree:105 degreee
Holes distance on aluminum frame:28mm
Width of aluminum frame:19-24mm
Aluminum frame soft closing hinge
TUTTI H52 aluminum frame soft closing hinge is aimed for aluminum doors.
The hinge features a quick and easy assembly with the removable mounting plate, as well as a soft closing function.
It is suitable for aluminum doors with a width range of 19-24 mm.
Full overlay, half overlay, and inset door are available which can be perfectly meet your needs.