Aluminum Frame Soft Closing Thick Door Hinge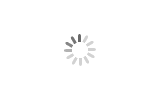 Aluminum Frame Soft Closing Thick Door Hinge
Product: Two way aluminum frame thick door clip on soft closing hinge.
Opening Degree: 95°.
Holes distance on aluminum frame: 28mm.
Width of aluminum frame: 19~24mm.
Door thickness: 20~30mm
Two way aluminum frame thick door clip on soft closing hinge
TUTTI H94Q is one of the most popular hinges on the market, it is designed for aluminum frame doors with a width of 20-30mm.
The hinge features a quick and easy installation and has a damper and removable mounting plate.
With an optional door thickness of 20-30mm, the hinge is very suitable for thick doors.
Doors with this hinge can be stopped anytime when the opening angle is>45 degrees.
The hinge meets all installation requirements, including full overlay, half overlay, and inset door.