Concealed Alignment For Wardrobe Sliding Door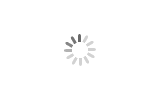 Concealed Alignment For Wardrobe Sliding Door
Concealed Alignment For Wardrobe Sliding Door
1. Good looking: concealed installation makes elegant appearance
2. Big adjustment: Easy regulation with ±6mm
3. Strong force: High strength steel makes strong and steady movement
4. Universal use:1000mm rod can be cut randomly
5. Apply to door thickness>15mm; Door height: 1000mm-2700mm.
Concealed Alignment For Wardrobe Sliding Door
TUTTI T202 concealed door alignment is a good product for wardrobe sliding doors. It can solve the door deformation problem very well. The installation of the wardrobe sliding door alignment is very easy and the concealed installation makes an elegant appearance. Using high-strength steel material, it can resist strong force and keep steady movement. With a big adjustment feature, suit for door thickness≥15mm.