Concealed Sliding System For Thick Wood Door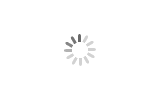 Concealed Sliding System For Thick Wood Door
Concealed Sliding System For Thick Wood Door
1. The concealed sliding system with anti jumping runners is a professional in jump prevention.
2. Upgraded silent performance with special soft rubber on damper.
4. With creative design of flexible port and toothed gearing, the runner can move steadily and smoothly on the Rail.
5. Damper activator adjust by screw driver for most easy regulation.
Concealed Sliding System For Thick Wood Door
TUTTI brand hardware for thick wooden door concealed sliding system is a unique product, suits for max 32mm thickness for door sash, and 50 kg for weight capacity. The most advanced feature of this concealed sliding system is the easy adjustment, it needs the normal screwdriver only, not the Allen key. The gear linkage design is used on this thick wood door hardware system, to ensure that the roller fits the rail automatically and closely.