External Sliding Door Hardware for Furniture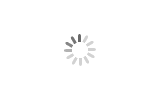 External Sliding Door Hardware for Furniture
External Sliding Door Hardware For Furniture
1. External sliding door is patented product.
2. External installation without cutting or grooving.
3. Damper with anti jump and anti-decoupling function.
4. Imported POM material for wheel to achieve best silent performance and long lifespan.
5. Apply to heavy panel wood, solid wood and aluminum frame door;
6. Single door weight requirement: 10-60kg.
7. Apply to thickness of door: T406-20 wooden door<20mm; Alum frame door<34mm
T406-25 wooden door<25mm
8. Single door size requirement: width 500-1200mm, height<2500mm.
External Sliding Door Hardware For Furniture
TUTTI T406 external sliding door system using imported POM materials wheels, anti-jump dampers, realize a really silent and smooth performance. It's a really good sliding door hardware for furniture. Apply to single door weight from 10 to 60kg and width from 500-1200mm. The No slotting door hardware is getting more and more popular now, no need for slotting, many closet makers are choosing them for the sliding doors.