Full Open Kitchen Show Hand Corner Wire Basket Tiara Series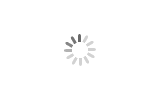 Full Open Kitchen Show Hand Corner Wire Basket Tiara Series
Product: Tiara·Show hand corner
Features:
High quality steel and Chrome finishing , adapt to harsh environment.
Full extension design, easy to access.
available for up to 800 mm cabinet size.
Product: Tiara·Show hand corner
TUTTI Tiara show hand corner is a blind corner pullout organizer, it can make full use of the corner space and keep your cabinets more organized, Double layers kitchen cabinet accessories, large storage space. Suitable for 800mm cabinet.
This kitchen magic corner has rust and corrosion resistance with chrome finishing. Soft closing linkage full extension wire basket design, easily take things out, easily clean.
The height can be adjusted freely. Can store a variety of kitchen utensils and cooking ingredients, suitable for different use requirements.