Pull Out Soft Close Seasoning Aluminum Shelf Eden Series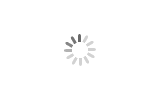 Pull Out Soft Close Seasoning Aluminum Shelf Eden Series
Product: Eden·Seasoning basket
Features:
Split storage, easy management.
Full extension synchronized slides,soft closing & durable.
available for 300/350/400/450 mm cabinet size.
Product: Eden·Seasoning basket
TUTTI pull out soft close seasoning aluminum shelf Eden series is usually used to place a variety of spices, spoons, kitchen knives, chopping boards, etc.
The aluminum shelf is used in a soft close basket to resist oxidation and enhance corrosion resistance, to prolong service lifespan.
It is very guaranteed in the delivery of cargoes with its own production of slide rails and professional automated equipment.