Self Close Aluminum Frame Linear Cabinet Hinge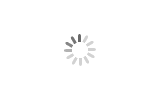 Self Close Aluminum Frame Linear Cabinet Hinge
Product: Straight plate clip on aluminum frame thick door soft closing hinge.
Opening Degree: 95°
Holes distance on aluminum frame:28mm
Width of aluminum frame:19-24mm
Door thickness:20-30mm
Straight plate clip on aluminum frame thick door soft closing hinge
TUTTI H102Q soft closing aluminum frame linear cabinet hinge is one of the most popular products on the market. And the thick door frame hinge is usually used on aluminum framed doors, which can be applied to 15-30mm thickness of door panels.
This linear hinge with soft closing not only makes the cabinet more aesthetic but also extends the lifespan of the cabinet.
This type of hinge applies clip on design which optimise the installing way.