Slide On Aluminum Frame Inset Concealed Hinge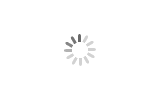 Slide On Aluminum Frame Inset Concealed Hinge
Product: Aluminum frame slide-on hinge
Opening Degree: 110°.
Holes distance on aluminum frame: 28mm.
Width of aluminum frame: 19~24mm.
Aluminum frame slide on hinge
H20 slide-on aluminum frame inset hinge gives your cabinet doors strong support while opening and closing smoothly. The soft-close mechanism slows down to the perfect shutting speed no matter how much force you shut the door with, eliminating loud slams. A 110° pivoting point prevents collision with cupboard edges and reduces the possibility of chipping or damage. The dual screw fixing means there's no need for deep drill depths, requiring only 11.5 mm to be completely secure.