Slide On Special Angle 165 Degree Cabinet Hinge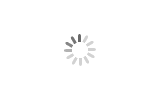 Slide On Special Angle 165 Degree Cabinet Hinge
Product: 165° degree slide on hinge.
Opening Degree: 165°.
Diameter of Hinge Cup: 35 mm.
Height of Hinge Cup: 11.3 mm.
Cup Hole Distance: 45/48/52 mm are available.
165° degree slide on hinge
To expand the space through application of a large angle opening hinge -- TUTTI H18 special angle 165-degree cabinet hinge, which can keep the door panel no longer hinder the removal of the items in the cabinet, and create quality life in an orderly way.
Slide on special angle hinge is the economic hardware fitting option for our furniture cabinet, which brings us a convenient life and leaves more time for what matters.