Soft Close Pull Out 3-side Bowl Aluminum Basket Eden Series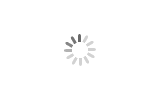 Soft Close Pull Out 3-side Bowl Aluminum Basket Eden Series
Eden·Three-side bowl basket
Product: Eden·Three-side bowl basket
Features:
Aluminum plate with wood grain anticorrosion film, elegant and durable.
High strength steel front connectors, stable and adjustable.
available for 600~900 mm cabinet size.
Product: Eden·Three-side bowl basket
TUTTI soft close pull-out 3-side bowl aluminum basket Eden series is one of the most popular
products on the market, which is usually used to place a variety of bowls, plates, chopsticks, etc.
The aluminum shelf is used in a soft close basket to resist oxidation and enhance corrosion resistance, to prolong service lifespan.
The kitchen base storage basket has a detachable design that allows for any combination of storage boxes according to personal preference.