Soft Close Pull Out Bread Basket Cabinet Organizer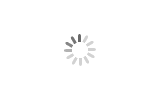 Soft Close Pull Out Bread Basket Cabinet Organizer
Product: Bread basket
Features:
Surface finish: Chrome plated.
solid frame, two layers storage.
Soft closing pull in and pull out.
available for 300/400 mm cabinet width size.
Product: Bread basket
TUTTI Kapa three slide flat basket made of nano dry plating finish, rust preventing and corrosion protection, the best solution to declutter your cabinet space and organize your pots, pans, bakeware, and everyday items. Easy to clean. Just pull it out and wipe it clean with a cloth.
The sliding drawer is simple and easy to install, With soft closing smooth. ensure all your stuff pulls out smoothly. Available for cabinet widths of 600mm, 700mm, 750mm, 800mm, and 900mm.