Tutti Special Angle Slow Close Concealed Hinge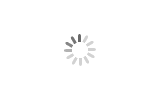 Tutti Special Angle Slow Close Concealed Hinge
Product: Special angle soft closing hinge.
Opening Degree: 30°/45°/90°.
Diameter of Hinge Cup: 35 mm.
Height of Hinge Cup: 11.3 mm.
Special angle soft closing hinge
With the upsurge of custom home furnishing, a variety of unique adjusting cabinet door hinges designs are displayed in front of the public, and the previously challenged corner positions are also decorated by a variety of cabinets. If you want these special cabinets to be used properly, ordinary conventional hinges are no longer useful. Tutti H49 clip-on soft close door hinge(two-way) is the best solution for you, which can be 30°/45°/90° at these three opening degrees.