30 Degree Angle Soft Closing Cabinet Hinge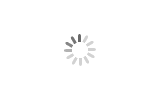 30 Degree Angle Soft Closing Cabinet Hinge
Product: Special angle soft closing hinge.
Opening Degree: 30°.
Diameter of Hinge Cup: 35 mm.
Height of Hinge Cup: 11.3 mm.
Special angle soft closing hinge
TUTTI H49A 30 degree angle soft closing cabinet hinge is one of the most popular products on the market, which is used on the glass doors in the kitchen, bathroom, cupboard, and so on.
The special angle cabinet hinge with a 35mm overlay enables the door to open up to 30°, which minimizes the risk of collision and promotes greater access to storage items.
This hinge with a metal hydraulic damper brings the soft closing for all cabinet doors, avoiding the noise when closing the doors.