Concealed Wooden Sliding Door Fitting Rollers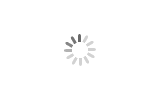 Concealed Wooden Sliding Door Fitting Rollers
Concealed Wooden Sliding Door Fitting Rollers
1. Using a high precision roller, the movement of the door is very smooth, stable, and silent.
2. The sliding wood door hardware is very easy to install.
3. All the hardware is produced with high-quality control standards, which has passed the 24 hours salt-spray
4. Hanging door hardware for wood doors weighing up to 80 kg each, not easy to deform.
Concealed Wooden Sliding Door Fitting Rollers
TUTTI T907A concealed wooden sliding door fitting will be neat after installation, thanks to concealed sliding door hardware, we won't see fittings locked on the door surface, high priority solution on attractive design. Also, down track is necessary for wooden sliding door fittings, but thanks to the concealed installation, there is not any track on the ground to hinder old people or kids passing by. Its unique hardware and concealed track create the illusion of a floating door.