Incongruous Linkage Wooden Sliding Door Top Roller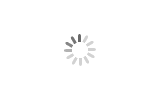 Incongruous Linkage Wooden Sliding Door Top Roller
Incongruous Linkage Wooden Sliding Door Top Roller
1. Using a high precision roller, the movement of the door is very smooth, stable, and silent.
2. The sliding wood door hardware is very easy to install.
3. All the hardware is produced with high-quality control standards, which has passed the 24 hours salt-spray
4. Hanging door hardware for wood doors weighing up to 100kg each, not easy to deform.
Incongruous Linkage Wooden Sliding Door Top Roller
Tutti T911A incongruous linkage wooden sliding door top roller is an upgraded version for easy installation and adjustment. Easy installation with integrated type fitting. The accessories are inserted from the side of the door and can adjust the door height from the side panel of the hanging box, which is much more convenient to control after finishing the installation. And this item is applied to wooden sliding door fittings with concealing down rail and double soft closing function.