Overlay Clip On Soft Closing Cabinet Hinge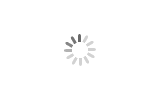 Overlay Clip On Soft Closing Cabinet Hinge
Product: Clip on softg closing hinge.
Opening Degree: 105°.
Diameter of Hinge Cup: 35 mm.
Height of Hinge Cup: 11.3 mm.
Cup Hole Distance: 45/48/52 mm are available.
Clip on soft closing hinge
TUTTI H72 is a one-way clip on soft closing hinge, its mounting plate can be separated, with the damper involved, doors with this hinge close silently and smoothly.

The diameter of its cup (35mm) is a standard one that can be used on most housing cabinets. The hinge supports two-dimensional adjustment, which can be adjusted front-to-back, and side-to-side.
It is convenient for installation based on the removable mounting plate.
Three types including full overlay, half overlay, and inset door can greatly meet your installation needs.