26mm Mini Soft Closing Kitchen Cabinet Hinge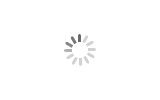 26mm Mini Soft Closing Kitchen Cabinet Hinge
Tutti

Guangdong, China

H51

100000 PCS per month
Item Code: Tutti H51.
Product: 26mm mini clip on soft closing hinge.
Material & Thickness: Q195B steel, Thickness: 1.2/1.0/0.7 mm (plate/arm/cup).
Surface Treatment: Nickel Plated+Copper Plated+Anti-rust Oil Sealing.
Opening Degree: 95°.
Diameter of Hinge Cup:26 mm.
Height of Hinge Cup: 10 mm.
Cup Hole Distance: 32/38 mm are available.
26mm mini clip on soft closing hinge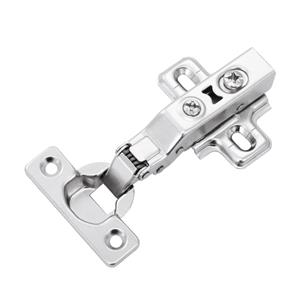 Product Highlights
A mini version of European style hinges requires a smaller 26mm diameter hole for installation, which are available in full overlay, half overlay, and inset style. Tutti H51 Soft Close Full Overlay Mini 26 mm Kitchen cabinet Hinge, Integrated Hydraulic Soft Closing Mechanism, 95 Degree opening angle, Mounting plate with eccentric adjustment, which helps to save our kitchen making time, bring an easy life.
Basic Information
Opening degree: 95°
Diameter of hinge cup: 26mm
Height of hinge cup: 10mm
Cup hole distance: 32mm/38mm
Dimension of door: 3~6mm
Range for door thickness: 12~18mm
Installed Detailed Dimensions
H=Height of mounting plate.
K=Distance from edge of door to the edge of the cup.
D=Required cover distance on side panel.
A=Gap between door and side panel.
L=Distance from inside edge of door to outside edge of side panel.
T=Door thickness.

Installation Screw/Dowel Option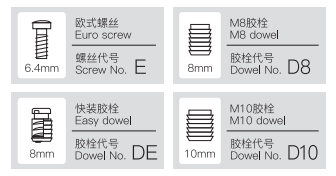 Different Coverage Type