Glass Soft Close Glass 3-side Bowl Storage Drawer Dana Series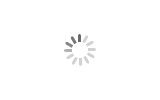 Glass Soft Close Glass 3-side Bowl Storage Drawer Dana Series
Dana·Three-side bowl basket
Product: Three-side bowl basket
Features:
Bottom plate with anti slip design.
Stainless Steel bowl and chopsticks boxes, durable and easy to clean.
available for 600~900 mm cabinet size.
Product: Dana·Three-side bowl basket
TUTTI glass soft close glass 3-side bowl storage drawer Dana series is supplied for installation
into 600mm, 700mm, 800mm, and 900mm wide kitchen cabinets.
The internal divider of the glass kitchen basket is removable to facilitate the disposal of excess water. And it is more in line with the aesthetic market demand by matching the glass side drawer.
It is very guaranteed in the delivery of cargoes with its own production of slide rails and professional automated equipment.