Slide Out Soft Close Spice Kitchen Cabinet Rack Kapa Series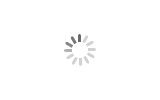 Slide Out Soft Close Spice Kitchen Cabinet Rack Kapa Series
Product: Kapa·Seasoning basket
Features:
Split storage, easy manage and access.
Easily cleaning up stagnant water with removable water plate.
available for 300,350,400,450 mm cabinet size.
Product: Kapa·Seasoning basket
TUTTI slide-out soft close spice kitchen cabinet rack Kapa series is one of the most popular
products on the market, which is usually used to place a variety of spices, spoons, kitchen knives, chopping boards, etc.
The cabinet organizers are supplied for installation into 300mm, 350mm, 400mm, and 450mm wide kitchen cabinets.
The spice basket adopts the technology of nano dry plating to enhance corrosion resistance.