Double Wall Drawer With 2D Adjustment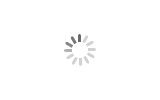 Double Wall Drawer With 2D Adjustment
Double Wall Drawer With 2D Adjustment
Length: 270-550 mm.
Loading Capacity: 35 kg.
Height of drawer sides: 81 mm.
Double Wall Drawer With 2D Adjustment

Tandem box is a traditional double wall drawer system, it allows to have gallery or glass to customize the height, very flexible to meet customers' needs.
Tutti S80 white and silver tandem box can suit all kinds of furniture designs whether your cabinets are in light or dark style. The metal box drawer has 2D adjustment: up and down 2mm, left and right 1mm.
Please replace your old wooden drawer with the tandem box, make your kitchen unique and beautiful.