Fold-slide Hanging Wardrobe Door Hardware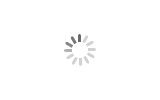 Fold-slide Hanging Wardrobe Door Hardware
Fold-slide Hanging Wardrobe Door Hardware
1. No distinguish for left or right accessories, easy for installation.
2. Brush device for cleaning the dust on rail.
3. Excellent space after folding: distance between doors115mm, folded angle <15°.
4. Only 30mm reserve space for median division board inside cabinet, amd minimum gap 2mm after door closing.
5. No collision between door and side panel when the door is opened.
6. Doors can stably stop with stopper after opening.
7. Door thickness: 18-25mm
8. Loading capacity: 25kg per door.
Fold-slide Hanging Wardrobe Door Hardware
To match the door panel with a big size for a folding movable system, the TUTTI R&D team worked out this fold-slide hanging door system for wardrobe doors and interior movable wall products. Clip-on mechanize for connection between door and rollers, adjustable on both upper and down rollers, soft closing, and excellent space after folding are the high light features for TUTTI's folding-hanging door system.