Full Size Concealed Door Alignment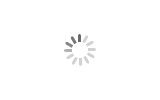 Full Size Concealed Door Alignment
Full Size Concealed Door Alignment
1. Good looking: Concealed installation makes elegant appearance
2.. Strong force: High strength steel makes strong and steady movement.
3. Apply to door thickness218mm
4. Door height: 1600mm-2000mm 2000mm-2400mm 2400mm-2800mm.
Full Size Concealed Door Alignment
TUTTI T206 concealed door alignment is a full-size door alignment. It suits door thickness over 18mm, and the door height from 1600mm to 2800mm. Concealed installation, so the appearance is supper good. Customers choose this door alignment because it is very easy to install and very easy to adjust the specifications. With it, the door deformation problems can be solved easily.