Full Soft Closing Sliding System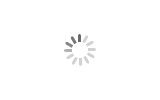 Full Soft Closing Sliding System
Full Soft Closing Sliding System
1. Full soft closing sliding system is patented product.
2. Full soft closing for 2 doors, smooth and safe
3. Patented anti jumping runners, steady movement
4. 6D adjustment, apply for aluminum frame door, easy regulation for soft-closing distance
5. Patented double-roller design, 0 mm gap distance between aluminum frame and rail, doors close smoothly.
Full Soft Closing Sliding System
T414 The full soft closing sliding system is TUTTI's patented product, and full soft closing means whether the door panel slide to the left or right side, both have the soft closing function. Especially the unique design in anti-jumping, making sure the integrated system is stable during sliding. And the main advantages of this sliding door system hardware include 6D adjustment, easy regulate the soft closing distance and no shaking of the door panel during sliding.