Hanging Rod For Hanging Rack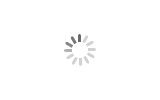 Hanging Rod For Hanging Rack
Product: Hanging rod
Features:
surface finishing: baking
a product to hang on goods.
various kinds of shape and function, providing easy access.
Hanging rod
You may need an area or two of hanging space for knives/cookware or hanging space for longer items like kitchen storage holders. Hanging rods were originally made from wood, but wood rods can bow over time and clothes tend to stick to them after extended use. These days, most rods are made of metal and come in a variety of attractive finishes, like aluminum, polished brass, chrome, brushed nickel, stainless steel or a painted finish.