Overlay 40 Mm Cup Soft Close Kitchen Hinge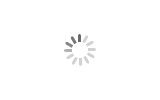 Overlay 40 Mm Cup Soft Close Kitchen Hinge
Product: 40mm clip on soft closing hinge.
Opening Degree: 95°.
Diameter of Hinge Cup: 40 mm.
Height of Hinge Cup: 12 mm.
Cup Hole Distance: 52 mm.
40mm clip on soft closing hinge
TUTTI H56 overlay 40mm cup soft closing kitchen hinge enjoys a large hinge cup with 40mm, usually it is used on the thick door, it can cover more than 25mm side panels.
The hinge has a removable mounting plate, which greatly facilitates installation.
A damper is also well equipped on the hinge, doing good to reduce noise.
Three types including full overlay, half overlay, and inset door can greatly meet your installation needs.