Remove Control Electric Inline Sliding Door System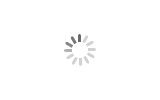 Remove Control Electric Inline Sliding Door System
Remove Control Electric Inline Sliding Door System
1. Patented product mechanism, cuttable sliding rail.
2. Intelligent electric control system, wireless control door opening and closing.
3. Two doors close in one piece, neat looking.
4. Assistant function for manual opening and closing.
5. Anti-pinch function takes effect when there are obstables.
6. Manual opening and closing is workable under power-off condition.
7. Apply to thickness of door: 18-45mm heavy door.
8.Loading capacity: 80kg per door.
Remove Control Electric Inline Sliding Door System
TUTTI electrical inline sliding door system has 3 ways to open & close the door panel, including remote control, touch control, and press control. All these 3 ways are easy to operate and sensitive, smoothly, and quietly during sliding. Both wardrobe and cabinet doors are suitable for this cuttable electric inline sliding wardrobe door system, because of the 3 big advantages, Smoothly, sensitivity, and quietness.