Slide On Aluminum Frame Concealed Cabinet Hinge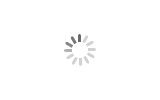 Slide On Aluminum Frame Concealed Cabinet Hinge
Product: Aluminum frame slide-on hinge
Opening Degree: 110°.
Holes distance on aluminum frame: 28mm.
Width of aluminum frame: 19~24mm.
Aluminum frame slide on hinge
TUTTI H20 slide on aluminum frame concealed cabinet hinge is one of the most popular products on the market, it is usually used on aluminum framed doors.
Compared to traditional integrated hinges, this slide hinge is more convenient and easier to install and adjust to make you a better experience with your cabinet.
The use of the concealed cabinet hinge will make your cabinet more aesthetic and your room more minimalist.