Special Angle 270 Degree Cabinet Hinge TUTTI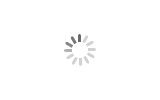 Special Angle 270 Degree Cabinet Hinge TUTTI
Product: Two-way & clip-on soft closing hinge.
Opening Degree: 270°.
Diameter of Hinge Cup: 35 mm.
Height of Hinge Cup: 11.8 mm.
270° hinge
TUTTI H27 special angle cabinet hinge, with a nickel-plated steel finish. It can be used for doors with a thickness of 16mm or more. It has a cup diameter of 35 mm and comes with a height adjustment at the mounting plate. This special angle 270-degree cabinet concealed hinge is easy to fit and it is suitable for kitchen/bathroom cabinet doors, furniture cabinets, cupboards, etc. They are reliable and durable and keep performing for up to 50,000 cycles.