Wardrobe Using Fingerprint Drawer Alfa Series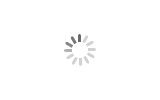 Wardrobe Using Fingerprint Drawer Alfa Series
Wardrobe Using Fingerprint Drawer Alfa Series
1. Automatic opening with fingerprint
2. Automatic closing by pulling in drawer
3. Bottom mounted external USB interface; even battery is power off, still can be easily opened
4. Bottom mounted external lock; can manually open by keys
5. With flocking internal decoration.
Wardrobe Using Fingerprint Drawer Alfa Series
Wardrobe using fingerprint drawer from TUTTI's Alfa series as your service. Let's go check it out! This fingerprint drawer could automatically open with the user's fingerprint and spontaneously close by pushing it back. With a USB interface under the fingerprint drawer, in case the battery is off you could charge it for the moment and replace the battery right away. TUTTI also deploys a bottom-mounted lock on this fingerprint drawer and you could open the drawer with keys as well.