Wire Closthes Basket For Wardrobe Organizer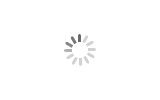 Wire Closthes Basket For Wardrobe Organizer
Wire Closthes Basket For Wardrobe Organizer
1. Alu. frame; front side is of seamless connection.
2. Width adjustment 20mm; front panel for optional.
3. Alu. frame is of aerospace level Al-Mi alloy; with powder baking finishing; durable and beautiful.
4. Matched with concealed full extension undermounted slides, 50000 times durability guaranteed. Italian design - neat and graceful.
Wire Closthes Basket For Wardrobe Organizer
TUTTI ALFA wire clothes basket for wardrobe organizer can be easy to take out from the aluminum. frame and exchange their position based on the user's desire. It is assembled with concealed under-mounted slide with clip on/off feature, it is nice for the user to make cleaning the wardrobe inside and can display and get off the clothes in a simple way. Italian design is neat and graceful.